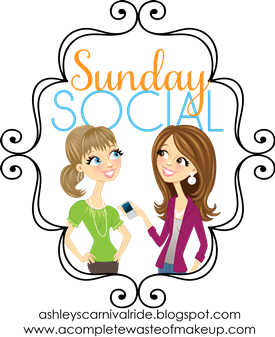 1.What is something you've always wanted to do but are afraid of?
-Sky Dive!! I think it would be absolutely amazing to sky dive. This is a realistic thing that I could do, but I unfortunately get motion sickness very easily, and I just don't think falling at a fast speed mixed with spinning is ever going to happen for me. So I guess I'm not afraid of sky diving, I'm afraid of getting sick! ha
2. Where do you see yourself in five years?
- I see myself with hopefully one child at least, living near family. I just want to be happy!
3. What are you looking forward to before the end of 2013?
- My husband and I have a ski trip planned to Breckinridge in December and we cannot wait! We love to ski, we actually got engaged on a ski trip! December is my favorite month because our anniversary is the 17th, and CHRISTMAS TIME!!!
4. What are your hopes for your blog?
-I just one day hope that this little outlet will allow me to become a professional organizer. I'd love to get paid to clean out and organize people's closets! You can click
HERE
for a closet that I have already done for a client!
5. Do you always see yourself living in your current town/city?
- I do not see myself always living in Dallas. We are not city folk, there are too many people, cars, it's nuts out there. We want to head back towards to the Hill Country, which is where we are from so we can be closer to our families.
6. What is your morning routine?
-My morning routine is pretty simple:
Weekdays:
6:05- wake up, very slowly, put in contacts and put on running clothes
6:15- run one mile
6:30-get back to apartment, drink water, link up on my daily link ups, turn on news
6:45-get in shower
7:00-out of shower, make lunch and start eating breakfast. I'm not much of a breakfast person so it takes me awhile to eat it all. I gradually eat while I'm getting ready
7:15-7:30- get dressed, put on makeup, eat rest of breakfast, get lunch together, do something with my hair (i.e. put in ponytail)
7:35-out the door, take the husband to work, and head to my work
Weekends:
7:30 or 8- wake up because I can no longer sleep in
8:10- go run/walk 2 miles
8:30-make breakfast, catch up on my blogs/social media
9:00-shower get ready for day
9:45-head to Goodwill, it opens at 10 :)
I'm hosting a
GIVEAWAY
! It ends tonight, so make sure you enter!!!