Hey friends! For this week's Wedding Wednesday I'm going to talk about how Jeffrey and I ended up getting back together and..dun dun dun..the proposal!! (this is another long post btw and the pics are at the end :) )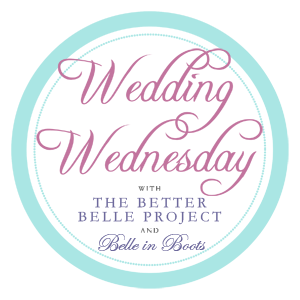 **Click
HERE
to read Our Story: Part 1
Okay, so I left off with Jeffrey leaving for A&M and us breaking up after being together for over 4 years. To make things "easier" we had decided that we were not going to talk/text everyday. We needed to start our new lives separately and we were never going to be able to consider dating another person if we were in each other's lives. I'd say the next couple of months were some of the hardest times for me. I felt abandoned and left behind. Luckily, I had an amazing roommate that I didn't really even know until Jeffrey left. We became instant best friends, and she was really there for me when I needed her. She was single also, so it was great to have someone else in the same boat as me. She helped me meet new people and made me go and do new things that I had never done before. Jeffrey struggled maybe a little bit more than me because he moved to a whole new town where he didn't know very many people, didn't know where anything was, and A&M was a much bigger school than the one he had been going to. Him seeing me out and about really hurt him, but I honestly think it was for the best. It forced him to start his own life, meet his own friends, and do things HE had never done before. When we broke up I had told him that we would NOT get back together until he went on a date with another girl One he actually kinda liked, not just some random person. Well, when he started seeing this girl, my heart broke in half. I really thought we would never get back together after that. The girl was pretty, smart, and in College Station. I started praying more and more, and eventually I told God, "I give up, I'm not going to force us back together. It's all in Your hands now. I trust You with my life." I felt
so
much relief after that. I figured, if we weren't meant to be, then there is someone even BETTER out there and that was really encouraging. A few weeks after that prayer, Jeffrey and that girl separated I won't say break-up because they were never "together". He started texting me again more regularly, and I would get butterflies in my stomach every morning waiting for his "Good Morning!" text. He then came and saw me in the fall of my senior year, and everything fell into place. It felt
so
right. I can't even think of the right word for it. But I knew this was it and we got back together "officially"!
When January came around, he and I started thinking about what I was going to do after I graduated in May. He was still going to be at A&M for another year because he lost credit hours transferring. We decided that I would move up there and we would live together until he graduated. Well, when I brought this to my parents attention (which I thought would be a bad reaction), they ended up surprising me instead. My mom just looked at me and said, "Well, why don't you just get married?" Honestly, I had not even thought of that. Jeffrey and I had talked about "someday when we get married", but didn't realize it was that time in our relationship! I called Jeffrey and told him what my parents said, and he wasn't too excited. He was definitely a negative Nancy about the whole thing which bummed me out. I tried so hard trying to convince him this was the best decision.
March came around and we had agreed to chaperone the youth group ski trip to Crested Butte, CO for spring break. We rode on a charter bus all through the night and got to CO the next afternoon. We helped everyone bring in their bags, and then Jeffrey asked me if I wanted to go for a walk around the town. Well, me being the tight-wad I am, I said we couldn't just leave! We were the chaperones! He said he already talked to the youth director and it was okay. I thought that was weird, but went along with it. As we were walking around the town we were talking about how much we absolutely LOVE Colorado and would love to live there some day. We ended up at the edge of town with no one around but snow and a huge, gorgeous mountain. He turned to me and said," How about we make a new memory here?" With my mind in the gutter on this one I was kinda like uhh?? then he knelt down on his knee and pulled out
THE BOX
and I started freaking out. I kinda blacked out at this point in time so I can't really recall what he said. I just remember he opened the box upside down because he was so nervous. As much as I would love to tell y'all the first thing I said was yes, it wasn't! I said, "Are you kidding me??" hahaha After him downing the whole marriage idea I was afraid I had
made
him do this when he wasn't ready. He assured me it was just a facade to surprise me. He had already gone and talked to my dad and everything!! He even had told my brothers right before we left the lodge, so they followed us secretly and took a picture of us right after it happened! It was completely perfect. I was caught off-guard, with beautiful scenery, and I will NEVER forget that day. EVER. It's actually bringing tears to my eyes right now just thinking back to that moment. As a teenager I would always look at my ring finger and imagine what ring would be on it in the future and who would be the one to give it to me. It's amazing to know that that was all two years ago already!
About 2 mins after the proposal!
Here are some more pics from that amazing ski trip!
The last day we were there we went and took a pic where he proposed with the mountain! Don't we look photoshopped??? GORGEOUS!
J and I with my "big" little brothers!






I will be out of town next week so this story will be To Be Continued....in two weeks!! sorry about that! But my awesome friend Lauren from

Simply With A Smile

will be guest posting for me!